Our sponsors
ATI Technologies
has been a sponsor of demoscene events for several years now, and this is the first time ever that, through the help of Digitale Kultur e.V., a Hungarian party is receiving their support, making this year's Function an even better event!


© 2006, ATI Technologies Inc. ATI and the ATI logo are registered trademarks and/or trademarks of ATI Technologies Inc. All rights reserved.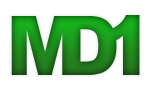 Function organizing receives a lion's share's support from the
Hungarian Demoscene Association (MD1)
; the goal of the association is to sponsor the producers of hungarian digital art and to aid the creation of events such as this.
Galaktika
, the best european sci-fi magazine of 2005, is supporting us with valuable compo prizes, as well as media sponsoring.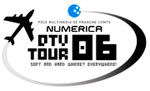 demoscene.tv
has been the demoscene's main broadcasting source thru the Internet 24 hours a day for 4 years now. This year, for the first time, they will visit Hungary as well, to help us spread the word about our scene.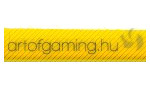 The aim of
ArtofGaming.hu
is to support the work of young artists creating games in their freetime, with the help of experienced gaming industry insiders, and to make the projects in progress known amongst the future gamers.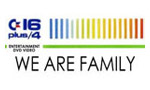 We Are Family
is the first ever DVD on the demoscene to contain Commodore Plus/4 demos and other media, and with the sponsorship of WLS, it's also obtainable as a prize at the Function competitions.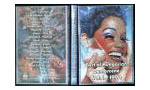 The
Best of Hungarian Demoscene
DVD has caused many pleasantly nostalgic moments for a lot of us. Now, thanks to Bery, you can also win one at the competitions.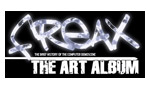 The recently published
Freax Art Album
is a comprehensive collection of demoscene graphics history, also acquirable as a compo prize.
Media sponsors